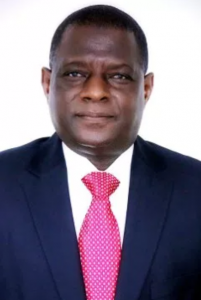 Mr. Omar Shekarau (Director)
Mr. Shekarau Omar is a seasoned Banker and presently the General Manager and Divisional Head responsible for Small and Medium Enterprises (SME-NORTH) in the Bank of Industry. He holds a B.Ed (Hons.) degree in Administration from the Ahmadu Bello University, Zaria and M.Ed, M.IL.D in Administration and International Law & Diplomacy from the University of Lagos, Nigeria. He has also attended various seminars/workshops/conferences locally and internationally on aspects of commercial/investment banking, management, leadership, and development finance, with emphasis on SMEs.
Prior to his present position, he was the General Manager, (Divisional Head) Management Services in the Bank of Industry and had a lot of experience in Human Resources Management and educational administration from different organizations. He was a Graduate Assistant in the department of Educational Administration in University of Lagos and Platoon Commander/Administration Officer in the Nigerian Army. He has produced research papers and published some books.  He is a member of the Nigerian Institute of International Affairs, The Chartered Institute of Personnel Management, Society For Human Resources Management, Chartered Institute of Administration and Licensed Human Resources Professional.